Pakistan blocks social media till Friday prayer to maintain law and order
ISLAMABAD:   The government has decided to shut social media platforms in the country from 11am-3pm, Friday, the Interior Ministry said.
Protest of a banned organization caused sporadic violent clashes between protestors and law enforcement agencies, a significant number of the country's major arteries remained blocked on Tuesday. The blockades have paralysed business in almost all major cities.
The ministry, in a statement, said that the Pakistan Telecommunication (PTA) has been directed to blocked the services of Twitter, WhatsApp, Facebook, YouTube, and Telegram and Twitter in the country.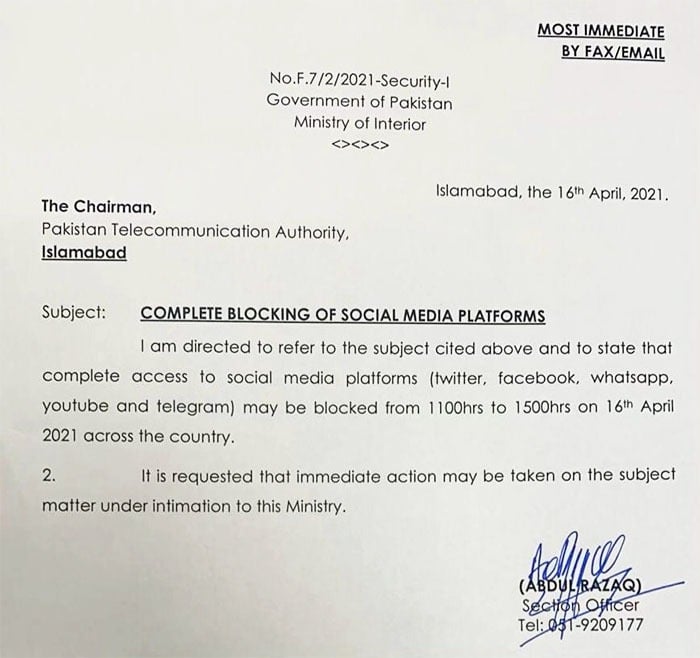 Lal Shahbaz Qalandar's Urs cancelled due to COVID-19
Read more at Current Affairs Pakistan